Jussie Smollett's Hate Crime Against White People
Empire actor Jussie Smollett has been charged with a felony for filing a false police report in which he claims two people in ski masks attacked him while calling him racial slurs, homophobic slurs, and saying "This is MAGA country". He told the police bleach was poured on him and that a noose was tied around his neck, when police questioned him he still had the noose around his neck. Two Nigerian personal trainers were later found to have been paid by Jussie to stage the attack against him. He admitted the police report was false at a Chicago Police Department. The charges were dropped and his court file was sealed. The FBI later announced it would be investigating why these charges were dropped and recently the city of Chicago has filed a $130,000 lawsuit against the actor. Jussie's character has been written out of the show Empire and a co-writer told Vulture that he believes Jussie's crime "certainly... played a major part" in why the show was cancelled after the 6th season.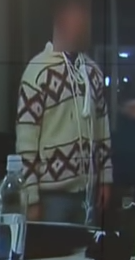 We should be in uproar that
the felony hasn't been reapplied. This was a character assassination
against all white people. A police superintendent said about the
crime "Jussie Smollett took advantage of the pain and anger of
racism to promote his career". This false police report resulted in
1,836 hours of police overtime and in response we dropped the charges
against him for a crime that he is willing to admit to committing.
There was massive national outrage before we knew this attack was
staged, we need to have national outrage now that we know what
happened. We can't sit back and allow smear campaigns against our
race.
The new $130,000 lawsuit is for wasted police investigative time. Jussie responded to the possibility of a lawsuit by saying he didn't tell them to spend so much time investigating his alleged crime. Smollett said in a legal brief that was obtained "The filing of a police report, in and of itself, does not necessitate a sprawling investigation nor does it, as a practical matter, usually result in an investigation as extensive as the one the CPD chose to undertake in this case".
Jussie claimed a racist
letter was sent to Fox that may be related to the crime. On the
envelope is the phrase that Jussie claimed the attackers first said
to get his attention "Empire Nigger" and the return address is
"MAGA". The letter depicts Jussie being lynched and shot.
Jussie Smollett has a song
"Hurt People" where he sings about victimization. In it are the
lyrics:
"Hurt people hurt
people
They don't know why
Ah ah ah ah
Hurt people hurt
people"
The song goes into no detail
of the victimization so we don't know why either Jussie. We are
allowing it to be profitable to blame white people and to complain
about being black. Minorities are living in a culture of
victimization where we as oppressors have no place to speak about
ourselves or defend ourselves. We need to change the climate in The
West to one that has a place for the white race.